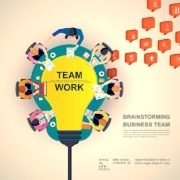 Our Team
N-Point's team is made of several expertise in Internet of Things, Internet, Artificial intelligence, Machine Learning, data processing, software publishing and deployment. Our team members have more than 25 years of experience in vertical field applications. They have substantial software, hardware and whole system experiences, from system architecture planning, development, installation to success many IoT projects in different vertical fields, with many clients to solve their problems and create higher business value.

Our Visions
Permanent partner relationship between customers and employees

To work with customers to achieve intelligence, contribute to IoT, networking, cloud technologies, and establish active partnerships between employees and customers, help each other to achieve goals together.

Employees are always the most important asset for company. From the growth of employees, family, quality of life and income, all we are concern. Customers and employees have become the company's dual engines.

Our Missions
Become your trusted partner of AIOT and create business value together~
Help small and medium-sized enterprises to use IOT technologies to improve production capacity and quality, reduce costs, and optimize processes.

Import AI artificial intelligence, Cloud, deep learning and big data analysis to help small and medium enterprises in industrial upgrading.